I'm sorry to hear that you are not feeling well
With the Love, Care and hope a lot of rest
You will be back in the best of health again.
You will be playing ball and running .


From People that Love and Care about you.
All Your friends on the net...
GET WELL SOON ALEX


It Won't be long before your surfing again*S*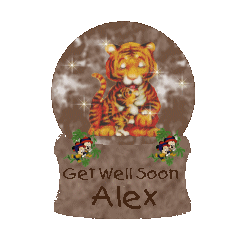 Along with this little tiger all your friends from all over the world have you in their thoughts and prayers.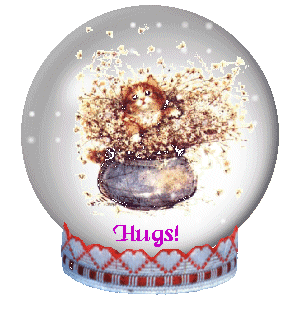 With Purrs, and kitten kisses, get well soon! Love, Mommacat

Alex you get well real soon now ..
May God Bless you and your family.
Your friend Black Wolf..



Email blackwolf2@cogeco.ca